Contact

Partners

Schedule

Apparel

Photo/Video

News

SPEEDtv

Biography

Home


Welcome to the home of James Hunt Racing!
Championships in automotive racing are only won with a complete package. One of the important aspects of any championship winning effort is the driver. To become successful in automotive racing a driver needs to posess and constantly evolve numerous attributes. James is talented, competitive, smooth, has an exciting ability to pass and bases his actions on knowledge. On a personal level, James is affable, polite, well spoken and clean cut. These attributes enable him to continue perfecting the art of racing both on and off the track.
More about James Hunt




Road America partners with James Hunt Racing, LLC. Hunt will serve as the Ambassador and off-site personality for the track as he participates in multiple, national race events. Presenting to people nationwide the Road America experience and historical legacy of the famous circuit. For more info please visit www.roadamerica.com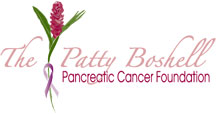 Drive to Survive, Every Lap Counts James Hunt has partnered with Research Racing and The Patty Boshell Pancreatic Cancer Foundation in an effort to raise awareness and research funding to help cure pancreatic cancer. Together they have launched the "Drive To Survive, Every Lap Counts" campaign in which you can donate on a per lap basis for each of James's Grand Am races, or outright, towards curing this horrible disease. To donate please visit: www.pancreaticcure.org

SPEEDtv.com re-signs James Hunt for feature coverage in 2009 Building on the overwhelming success of the 2008 documentary covering Hunt's promising career as a professional driver, SPEEDtv.com has chosen to extend coverage through 2009. Follow James's weekly progress through his stories on www.SPEEDtv.com. This coverage follows every step of his career, from the seat of the race car to life outside the race track.


For
Email Marketing
you can trust


May,2009 Radio Interview- Sheboygan's Country B93.7